Finding a good shampoo that cleans the fur thoroughly is something that every dog owner would want. Today we dive into talking about one of those shampoos and the following writings will be about the Burt's Bees dog shampoo review, made by Burt's Bees which is a part of the pet grooming line of products, they make products for humans too and you probably saw or even used some of them.
Dogs are a part of our family and so they deserve the best care. Pets fur act as traps to all kinds of allergens such as pollen grains, bird dropping, molds and saliva from him licking himself. The longer the fur stays unclean the more problematic for the dog and the owner the situation will be.
What You Should Know Before Buying Dog Shampoo
Don't apply human shampoo on dogs because it is too harsh for dogs. There are some factors which should be considered and reviewed before buying any type of shampoo for your dog. These act as guidelines and should be compared with whatever shampoo you'd like to buy for your dog, see if it meets the criteria or not.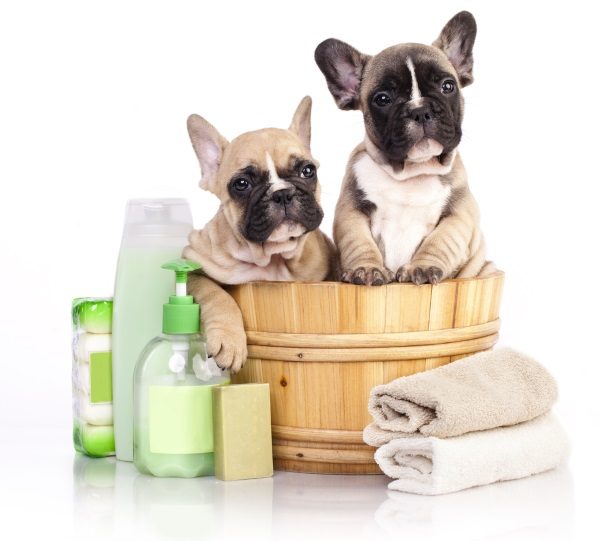 Fleas or ticks: This is a desired feature for choosing a shampoo for dogs especially during the summer. They usually take sun-baths and roll in grass and soil, this activity often results in ticks and fleas problems.
PH Level: Dogs have a natural PH to maintain. Try to buy a shampoo whose PH is not too Low and not as high as human shampoo. This depends upon the dog's gender, breed, and the climate in which they live.
Ingredients: Everyone wants a good-smelling shampoo whose ingredients are strictly devoid of artificial materials. Try to choose shampoos that are made up of herbal and organic compounds.
Short or Long Mane: Use shampoos according to the length and manes thickness of your dog's fur. The amount of shampoo a fur requires depends on the size and thickness.
What your dog needs: If it has a white or light colored coat there are shampoos specially designed for that. Try to choose a product that's tailored exactly for what your dog needs.
Burt's Bees Dog Shampoo Analysis
burt's bees' shampoo
#1 Recommended Choice
All Natural ingredients.
Soothing and antibacterial effect.
The superb formula doesn't require extra products.
PH balanced.
Makes dog's coat super shiny.
Itch-realizing ingredients
If you click this link and make a purchase, we earn a commission at no additional cost to you.
Burt's Bees shampoo is an organic, waterless and herbal shampoo ensuring safety for your dog's skin. This shampoo is made to meet safety environmental standards, manufactured with natural ingredients it has proved to be one of the best dog's shampoos available in the market.
Human shampoos are on the acidic side having a PH between 5.2 to 6.2 while dogs have an alkaline skin with a PH of about 7.5. Applying human shampoos on dogs could break their sensitive skin and make them more vulnerable to bacteria and parasites.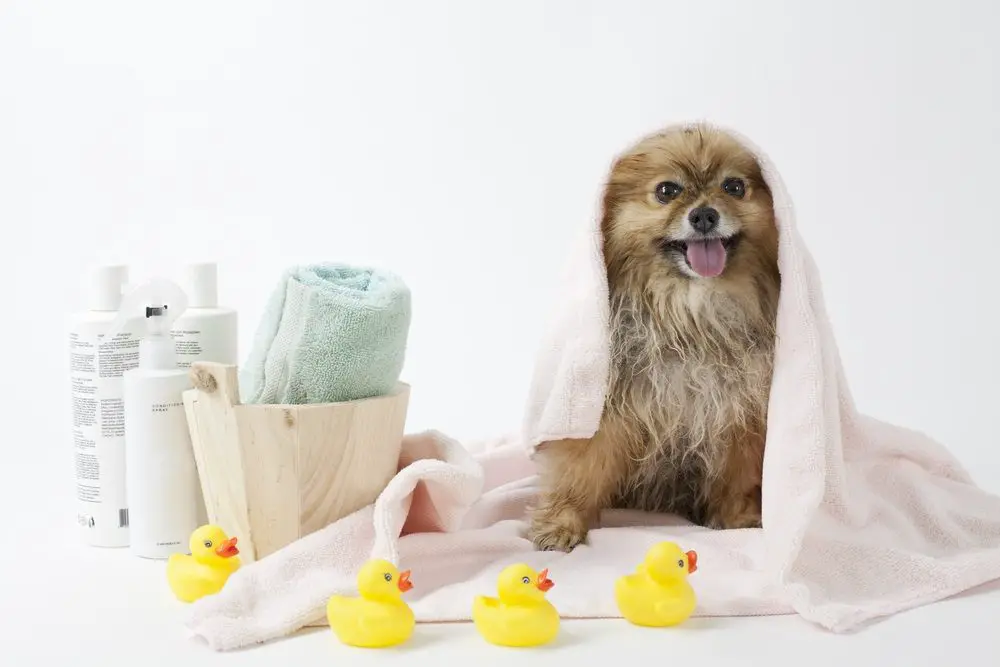 Grooming is one of the main responsibilities of having a dog as a part of your family. Grooming requires time and efforts, and an organic product with the right PH proves to be the best for a dog's skin.
Burt's Bees shampoo is specially formulated for dogs, but it can be used on other pets like cats. It can vary though when it comes to other pets the quantity, direction to apply and the timing when it should be applied.
Features & Benefits Of This Shampoo
Availability: It is easily and readily available in large quantities in the market at moderate and affordable prices and all of the products are 99.8% naturally formulated.
Manufacturing: It is considered as an appealing product due to the formulation of 80% post-consumer recycled bottles. It is 87% eco-friendly.
Ingredients: This is considered one of the most organic products in the category of dog shampoos because it contains honey and beeswax which gives your pet's fur a healthy glow and shine.
It is made up of the following ingredients: Water, Coco Betaine, Coco Glucoside, Glyceryl Oleate, Disodium Cocoyl Glutamate, Glycerin, Xanthan Gum, Honey, Beeswax, Butyrospermum Parkii (Shea) Butter, Potassium Sorbate and Sodium Benzoate. All ingredients are claimed to be natural and organic. It is a great choice for dogs with allergies and sensitive skin.
People buy conditioner along with their shampoo to gain silkiness and shine. The Oatmeal and honey in Burt's Bees shampoo ensure soothe, softness and conditions the dog's skin and fur. This shampoo provides moisturizing and anti-inflammatory effects. Cleaning is 100% thorough with this shampoo.
Fragrance: It is a light-scented shampoo which does not result in a strong odor due to the usage of less-odor aromatic and organic ingredients. It contains 68% good-smelling pigments.
Safety Warning: Apply on a dog's skin gradually. In case of contact with eyes, flush thoroughly with water. You will need to keep it out of the reach of children as well as pet's ingestion. Topical flea and tick treatment will not be washed off.
Itch-releasing: Honeysuckle is present in this shampoo as an ingredient, it soothes the dry and itchy skin so it's a natural cure for itchy skin.
Balanced PH: PH ratio describes the acid-alkaline level of a substance and it's ranging from 0 to 14 (most acidic to most alkaline). Burt bees dog shampoo is rated 7.5 PH. Dogs have alkaline skin. Applying acidic PH level shampoo on them can harm their skin and cause itchyness. 
burt's bees' shampoo
#1 Recommended Choice
All Natural ingredients.
Soothing and antibacterial effect.
The superb formula doesn't require extra products.
PH balanced.
Makes dog's coat super shiny.
Itch-realizing ingredients
If you click this link and make a purchase, we earn a commission at no additional cost to you.
FAQs About Burt Bees Dog Shampoo
1. Are Burt's Bees Natural Pet Care Products tested on animals?
No, they were not tested on animals before launching to the market. Burt's Bees has a policy against animal testing and license terms and conditions don't allow testing on pets. This product is developed by using the existing knowledge available from the personal care and pet industry and from what natural ingredients they were formed.
2. What is the mission and vision of Burt's Bees Natural Care Products?
The idea of Burt's Bees Natural Care Products was extended to dogs later on, they started by making products for humans and working with the idea of "making their everyday life more comfortable through natural ways." Their vision is to bring a higher standard of organic products for pets and to become the World's best organic dog shampoo.
3. Is it safe for my cat to use Burt's Bees Natural Pet Care Products for dogs?
This product is made up of natural and organic ingredients. Although it is not harmful to cats it is specially formulated for dogs. If you want to use it on cats, then certain instructions are required to follow like how much quantity and when is the best time to wash your cat.
4. What is the best way to store this product?
As we already know about the manufacturing ingredients, they are natural and many herbal products have been used. If you want to store it, then keep it in a dark and cold place away from direct sunlight and heat.
5. Is would be safer to use Burt's Bees Natural Care Product in combination with topical flea and tick products?
Yes, it is useful and not harmful at all to use the Burt's Bees Natural Care Product in a combination with other flea and tick products as they will not wash off. But try to make sure the usage of Burt's Bees Natural Care Product is in conjunction with the directions of the optical flea and tick product.
6. My Pet and I are allergic to bees. Can I Still use your product?
This product doesn't use bees venom only bee's byproducts like beeswax and honey so it is safe to use BUT if you are allergic to bee's byproducts like honey and wax then DO NOT use it.
Peoples Stories Regarding The Product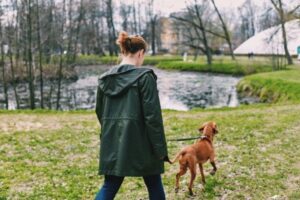 One lady said her pup is addicted to finding the smelliest things and roll over them all the time. Sometimes she called her puppy a "smell bomb." She said they have taken 13 baths with Burt's Bees shampoo. She is greatly satisfied with the product. She never gets allergic or senses severe aromatic scents which cause her headache. His fur looks shiny and radiant, never gets into his eyes and never harsh her puppy's skin.
Another dog lover is really impressed by its smoothness. She said it takes all the static of her puppy's hair. Burt bees shampoo not only removes dust but also gives a shine to her pup's silky and smooth fur. Usually, she had to buy a conditioner with her shampoo, but with Burt Bees Shampoo 2-in-1 solution she doesn't need to do that anymore.
Conclusion
Bacteria and germs on a dog's skin are not only harmful to the dog but to the whole family who loves him too. There are different types of shampoos and this shampoo solution takes care of the problem. Provided by Burt's Bees, a company that is working since 1984 to produce great products you can rest assured that quality standards are met.
The product is reviewed as the best one because of its 2-in-1 nature and its natural ingredients make it an even more amazing and demanding one. It is waterless and makes the dog's fur silky and smooth with just one wash. People really like it mostly because of its natural and allergic free ingredients and that it's available at an affordable price.
This sums up today's article, the organic Burt Bees dog shampoo review, I hope you found it valuable. If you did consider sharing this article, also comment below to leave your thoughts or even better, if you used this shampoo what is your take on it.
burt's bees' shampoo
#1 Recommended Choice
All Natural ingredients.
Soothing and antibacterial effect.
The superb formula doesn't require extra products.
PH balanced.
Makes dog's coat super shiny.
Itch-realizing ingredients
If you click this link and make a purchase, we earn a commission at no additional cost to you.