Although you might only allow your dog to swim in clear and running water there are still some allergy causing irritants that will lead to itching and skin issues. Problems like these have to be solved, if kept unsolved then they might cause skin infection, and then proper treatment with antibiotics would be required. The 4 Legger dog shampoo helps a lot in mitigating and solving this problem. It's very likely that you arrived here to read some 4 Legger dog shampoo reviews and if that's the case, tag along as we will get right into it.
What You Should Know Before Buying Dog Shampoo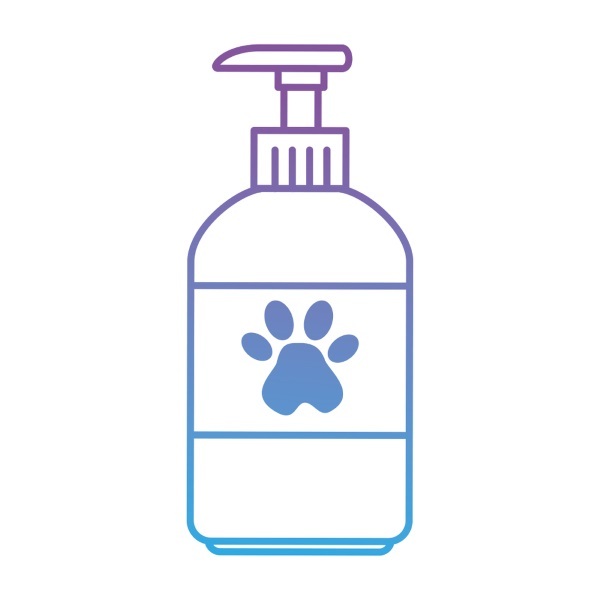 It is known that one of the major causes that dogs die is because of cancer and out of this 95% is due to the environmental factors and grooming products like shampoo that are used on dogs for their general aesthetic care. There are many types of shampoos from which most are chemically made using artificial fragrances, color, sulfates, and alcohols.
The good news is that some products are prepared organically. Chemically prepared shampoos should always be avoided. Before buying any product, the buyer should keep in mind that the product should not contain any extra chemical, scent and damaging colors. It is always a good idea to ask your vet about the products you use or intend to use for more advice.
4 Legger Dog Shampoo Analysis
View On Amazon
Due to its composition, the 4 Legger dog shampoos offers an easy cleanup of your dog. The ingredients that are involved in making this shampoo are all organic. Some key ingredients are Aloe Vera oil, Coconut oil, Olive oil, Organic Oatmeal Glycerite, Jojoba oil, and Lavender Essential oil.
The Olive oil, Jojoba oil, and the Coconut oil help in moisturizing the skin and the coat of the dog. Aloe Vera oils help in reducing the itching problems, and also it helps to cure the dry skin. Lavender Essential oil helps in mitigating the flea problems.
This product is specially made for dogs that have sensitive skin but it can be used on dogs regardless of their skin type.
Features & Benefits of 4 Legger Shampoo
1.This product has plenty of features and benefits, pull your pants and sit comfortably as we will discuss them all. The 4 Legger shampoo is a completely organic product. It does not contain any damaging ingredients like artificial fragrance, color, parabens, alcohol, and sulfates. It is 100% natural.
2. 4 Legger shampoo is certified organic and it's made by the brand named 4 Legger. This shampoo has been reported to be very effective for sensitive dogs and is a highly rated shampoo among dog owners. Like I mentioned before It offers good moisturizing qualities and contains all the essential oils needed for a dog to maintain a smooth skin and silky fur. It is one of the safest and most natural solutions that you will find.
3.You will notice that the shampoo is thinner than other shampoos. This is because it is free of sulfates, in other products sulfates are added for a thickening effect. As it is free from sulfates the risk of cancers is eliminated, many types of cancer are attributed to sulfates.
4.You will be at ease knowing that the ingredients in the bottle are safe. It can be considered an advantage that it is thinner, it makes it easier to rinse compared to thick shampoos that you might find it difficult to get rid of after you're done with the washing.
5.It has a pleasant Lavender smell, and the smell is natural rather than the artificial, that's due to the fact that it's plant based, it's organic, remember? Because of how safe it is when it comes to its composition it is recommended by many groomers.
View On Amazon
FAQs about 4 Legger Shampoo
What should someone do when the shampoo comes in contact with the dog's eyes?
When the shampoo comes in contact with the eyes just simply rinses the eyes of the dog with plenty of water. As the product is totally organic and does not contain any sulfur it won't do any harm to the eyes. There will be just some itching for a few minutes then it will be ok after a good rinsing.
Since the 4 Legger shampoo is thin, will it require much of it to bathe a dog?
There is no need to worry. A regular amount of this shampoo is enough for bathing and you will be pleased with the fact that it can be easily rinsed. This means it won't add to the monthly costs of keeping your dog too much but by very little.
How the 4 Legger organic dog shampoo helps reduce itching?
It contains Aloe Vera oil which is very effective in curing itching issues and also it will help reduce dry skin which is also a cause of itching sometimes.
As this shampoo contains Lavender essential oil, will it cause problems for dogs that have allergies from grass?
The essential oil of Lavender will not cause any allergy to dogs. Generally, bathing a dog helps reduce itching and allergy symptoms.
5.
Is 4 Legger dog shampoo safe?
Yes, it is completely safe because 4 legger dog shampoo is 100% natural.
Conclusion
The 4 Legger organic dog shampoo is for dogs that have sensitive skin, also for those that have allergy and itching problems. It is 100% organic and healthy so if you have a hyper dog that's all excited when you give him a bath it won't be a problem if it happens to get some in his mouth by mistake. It helps to moisturize the skin and prevent it from becoming dry. In a nutshell, it is a perfect solution for dogs that have sensitive skin. I hoped you found everything you wanted to know and your search for 4 Legger dog shampoo reviews ended with this one.