Proper nail care is extremely important for dogs since they use their paws each and every day. Luckily, when dogs walk and run around, their nails are filed in a remarkably natural way. However, sometimes it's needed to take matters into your own hands and to cut your dog's nails yourself to avoid problems. But, what if my dog wont let me cut his nails what can i do? Fortunately, there are a few tips and tricks you can keep in the back of your mind to help you along the way in this scenario! So, keep reading to find out!
Why Is It So Important To Cut Your Dog's Nails?
Before diving a little deeper into what measures to take if your dog won't let you cut its nails, it's beneficial to know just why it's so important to cut your dog's nails.
Well, the thing is that if you didn't cut your dog's nails from time to time, this would eventually lead to some sort of constant pressure on your dog's paws. In extreme cases, this could even lead to your dog's paws reforming, and needless to say, this would be a very unfortunate situation, to say the last.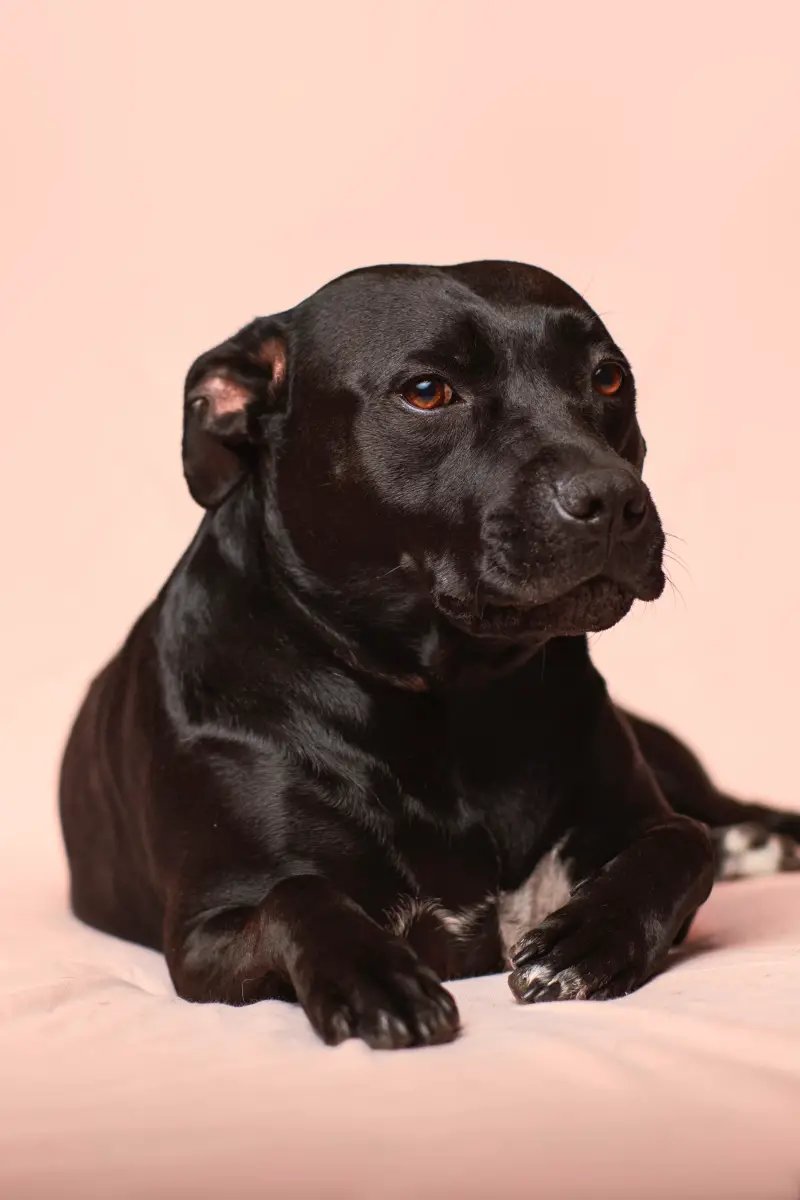 Besides that, when your dog's nails are too long, chances are high that this is a very painful experience for your dog. Additionally, it could lead to your dog walking with a limp and thus, it might lead to your dog not wanting to walk around at all, which would be a real shame!
So, it's pretty self-explanatory why you should really pay attention to your dog's nails since it's just that crucial. However, if you don't really know how to go about it exactly, don't be afraid to seek the consult of a professional. They will also be able to give you certain tips and tricks for the future, so it's definitely something to consider!
What If Your Dog Won't Let You Cut Its Nails?
As mentioned above, it's extremely important to cut your pet's nails when it's necessary, but what if your dog won't let you do it? Luckily, there are a couple of measures you can take to make the whole experience better for both of you!
1.Gradually Build Your Way Up
The first most important thing to take into account is that you should gradually and gently build your way up when it comes to cutting your dog's nails. This is so important, seeing as many dogs seem to be rather angsty when you take out the nail clipper;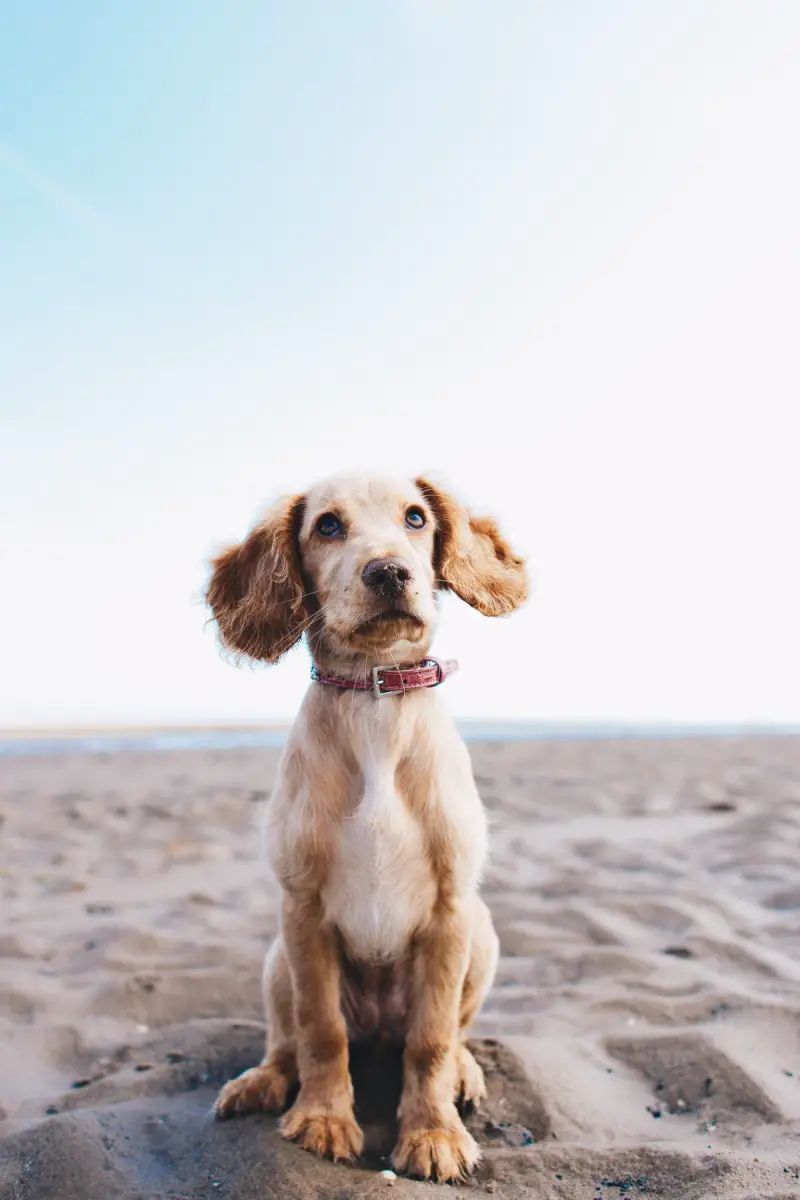 Therefore, you should let your dog get used to the feeling of people touching its paws and nails from a fairly young age;
Then, start by showing the nail clipper to your dog so your dog can get used to it at its own pace. Another tip you could live by is to give your dog a treat when you grab the nail clipper. This way, your dog will be less likely to associate the nail clipper with negative feelings and thoughts, which is something to strive for, for sure!
Next, let your dog carefully sniff the nail clipper. at this moment of time, your dog won't yet feel stressed or panicked so you must take advantage of it. Let your dog get acquainted with the nail clipper to repress those negative emotions and again, regularly give your dog a treat to reinforce positive behavior.
You should only start with the actual nail cutting once you feel like your dog is completely at ease. You could even pet your dog before clipping to reinforce this. If you ensure that your dog is comfortable, you'll find that the whole process will be significantly easier on both of you and that's the ultimate goal!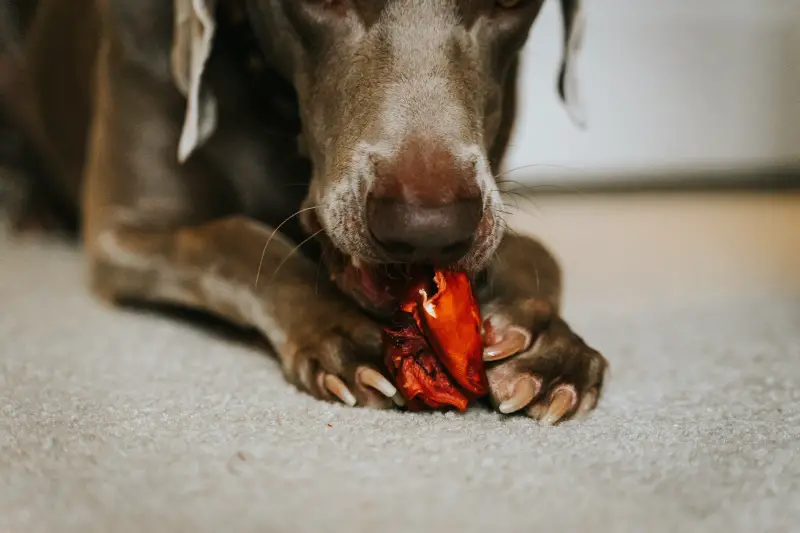 However, please remember to be patient in this stage. You must be prepared for the fact that this won't always go very smoothly, so really take your time!
2.Don't Make The Process Too Long
Moreover, please keep in mind that it's okay to cut your dog's nails in multiple sessions. That is to say, if you cut your dog's nails for too long at a time, you increase the risks of your dog becoming more agitated and that's something to avoid at all costs.
Additionally, don't speed up the process. Ensure that you go slow enough when you're cutting your dog's nails to avoid your dog getting stressed and panicked.
3.Pick The Right Time
As mentioned before, it's a must that your dog is as comfortable as possible. What's more, you can facilitate this by picking the right time to clip your dog's nails.
For example, you could try waiting until after taking a walk. Or you could feed your dog properly first. These are the moments where your dog will feel completely fulfilled and that's a great place to start if you want to cut your dog's nails! Lastly, treats are also the most proven way to keep your dog content and satisfied, so don't forget that!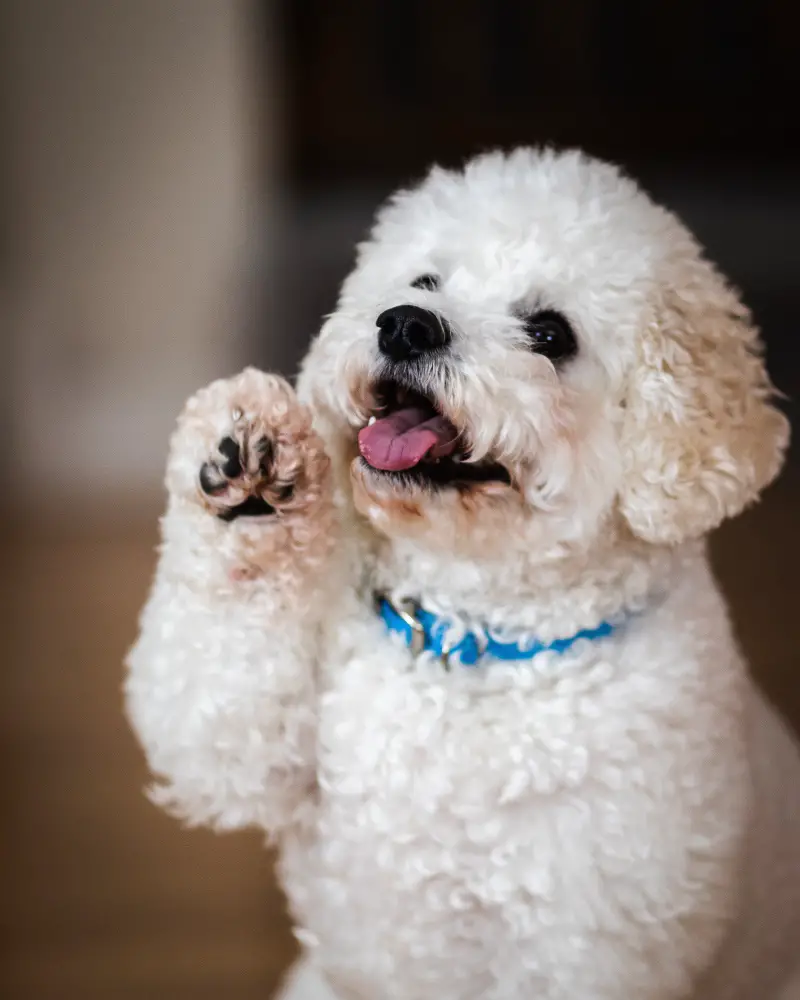 4.Seek Professional Help
Finally, if you really don't succeed in cutting your dog's nails or you just don't feel comfortable doing so, don't hesitate to seek professional help as a last resort. Professional groomers are trained to cut the nails of even the most difficult dogs, so you can be guaranteed that you'll be in good hands if it comes to it.
What Can You Give Your Dog To Calm Down While Clipping Its Nails?
1.Natural Drugs
For starters, there are numerous natural drugs available on the market that will calm down and sedate your dog when it's time to cut your dog's nails.
For example, Valium and Diazepam are excellent drugs as regards calming your dog down. Other options include Acepromazine and Benadryl, to just name a few. All these drugs have in common that they work on your dog's central nervous system, effectively calming your dog down!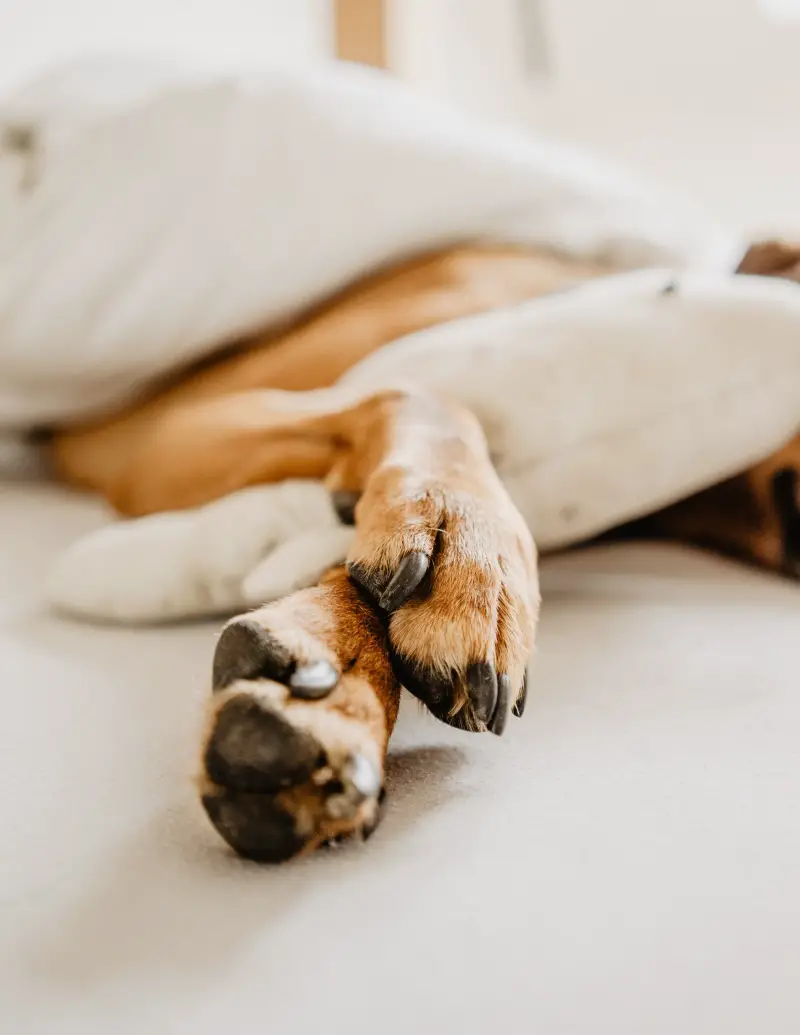 One side-note here is that you need a prescription to get these drugs, so you must always remember to visit a professional vet first!
2.Supplements
Furthermore, you could also try feeding your dog casein or melatonin supplements to help calm your dog down. These supplements can aid your dog when it comes to relieving feelings of anxiety and getting a good's night rest, so it shouldn't come as a surprise that they help with nail clipping as well!
3.Herbal Pills
If you're more of a fan of really natural remedies, you could try giving your dog herbal pills and oils. These also have the ability to sedate your dog, which will make the nail clipping process remarkably easier!
4.Other Alternatives
Besides the above-mentioned remedies, there are countless other alternatives available as well. This ranges from aromatherapy to pheromones and other products, so there's really a very varied assortment out there!
5.A Bath
Finally, to show that it doesn't always have to be "complicated", the last option is to just give your dog a bath before you start to clip its nails. This will have a positively soothing effect on your dog and will even soften its nails, making it all the easier to cut your dog's nails!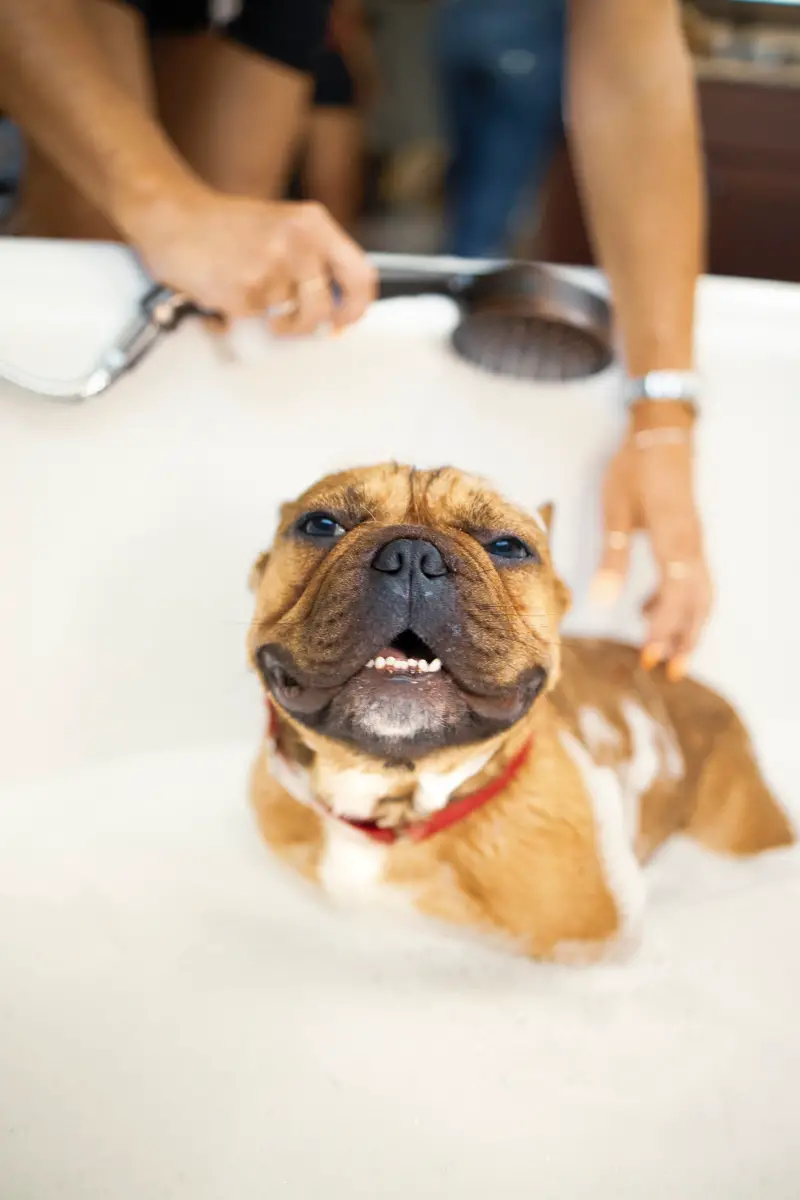 Conclusion
My dog wont let me cut his nails what can i do? many dogs face problems when it comes to cutting their nails, so it's really not all that uncommon. Luckily though, there are a few ways you can make this experience more pleasant for both you and your dog, as explained above. So, if you keep all this information in the back of your mind, you should be good to go! And if you're still not fully convinced, you could always consult a professional if push comes to shove!